Midway Labs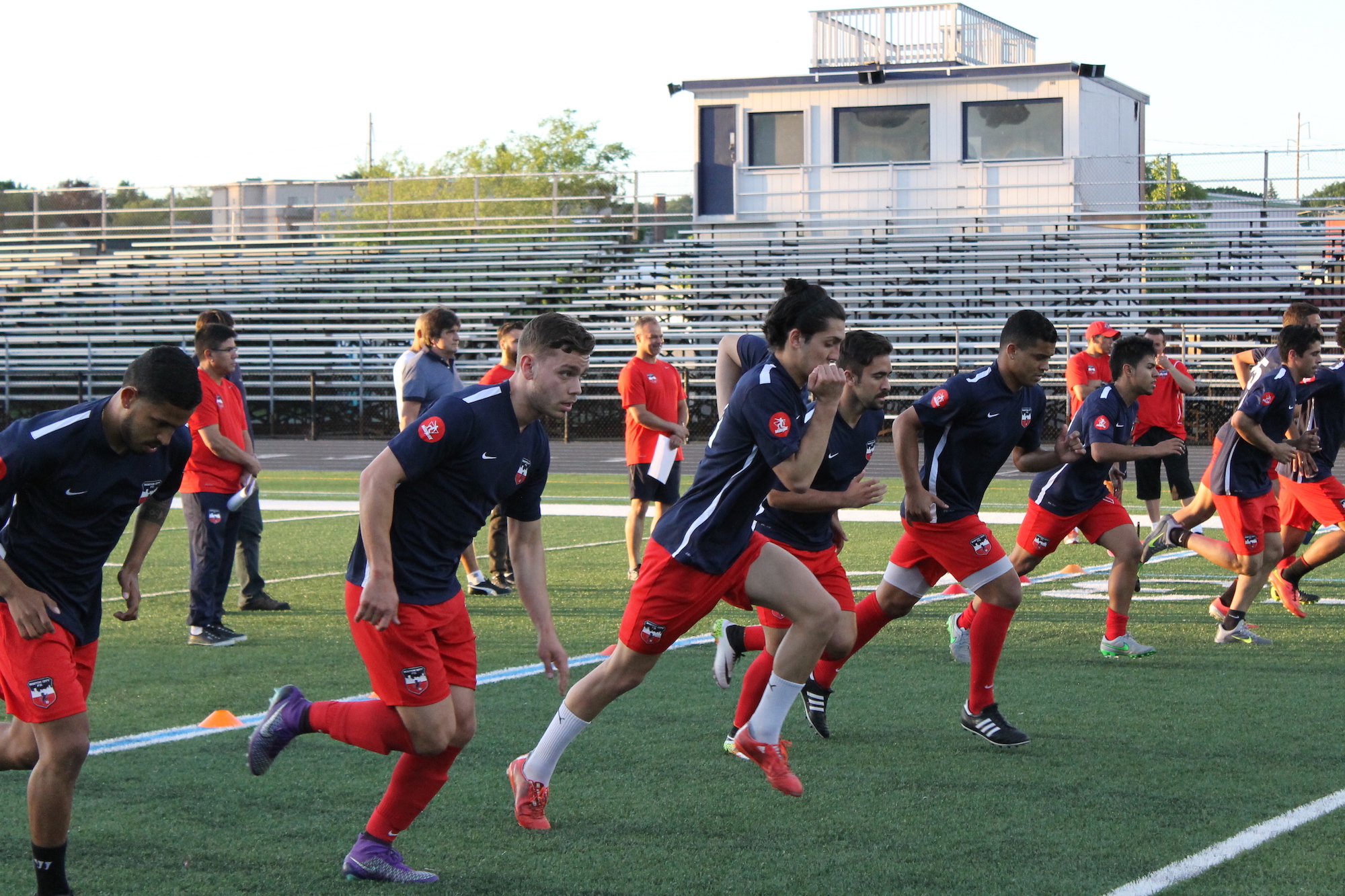 Boston City FC has partnered with Midway Labs, part of a group of companies that forms one of the largest sports nutrition brands in the world that is endorsed by Brazilian soccer international Kaká. Boston City players wear the Midway logo on the sleeves of their jerseys.
The Lions join legendary Brazilian club Santos Futebol Clube, known for the development of world greats Pele and Neymar, as well as the top Futsal team in Brazil, Mangus Futsal, among clubs partnered with Midway.
Visit Midway by clicking here.
"We always look to provide the best possible resources for our athletes and this partnership fits perfectly with that philosophy," said Boston City FC coach Palhinha, whose relationship with Midway physicist Dr. Turíbio Barros dates back to when the pair worked together at Sao Paulo during the coach's illustrious playing career. "I had a positive athletic conditioning experience with Dr. Turíbio and am delighted we can work together again to help improve the performance of our players."
The BCFC squad underwent individual testing and conditioning during a midweek training session to determine the type of Midway Labs supplements each individual player will receive to best improve their nutrition and performance.
Dr. Turíbio Barros said: "Boston City FC has, in its short existence, found tremendous community support and partnering with them gives us the ideal opportunity to expand the Midway brand in the United States. Owner Renato Valentim has built a club that is incredibly poised for growth. We look forward to analyzing the conditioning test results to help the Lions in their quest to win the NPSL championship."
Always supporting sports and the fitness lifestyle, Midway Labs supplies its products to and is endorsed by Orlando City FC and Brazil international Kaká, UFC fighters Rodrigo Nogueira Minotauro and Rogerio Nogueira Minotouro, and Formula 1 driver Ricardo Zonta.
About Midway Labs
MIDWAY LABS USA is part of the group of companies that forms one of the largest sports nutrition brands in the world, Midway International Labs. With extensive international presence, professionals working in every continent and intensive research and development to back up product quality, Midway Labs is synonymous of quality and trust. With renowned scientists on the team such as Dr. Raposo who was former president of ANVISA (The health Agency Organization in Brazil), Dr. Turíbio physiologist and highly acclaimed nutritionist and Carlos Santiago Advanced Human Performance Specialist, Midway Labs has over 23 years of reputable products sold all over the world. Midway has sponsored more than 1,000 events including professional racecar competitions, bodybuilding competitions, IFBB competitions, MMA events, volleyball teams, soccer teams and much more.