News
Boston City FC To Hold Tryouts in Sudbury Mass
Sun, Feb 11, 2018 6:00 pm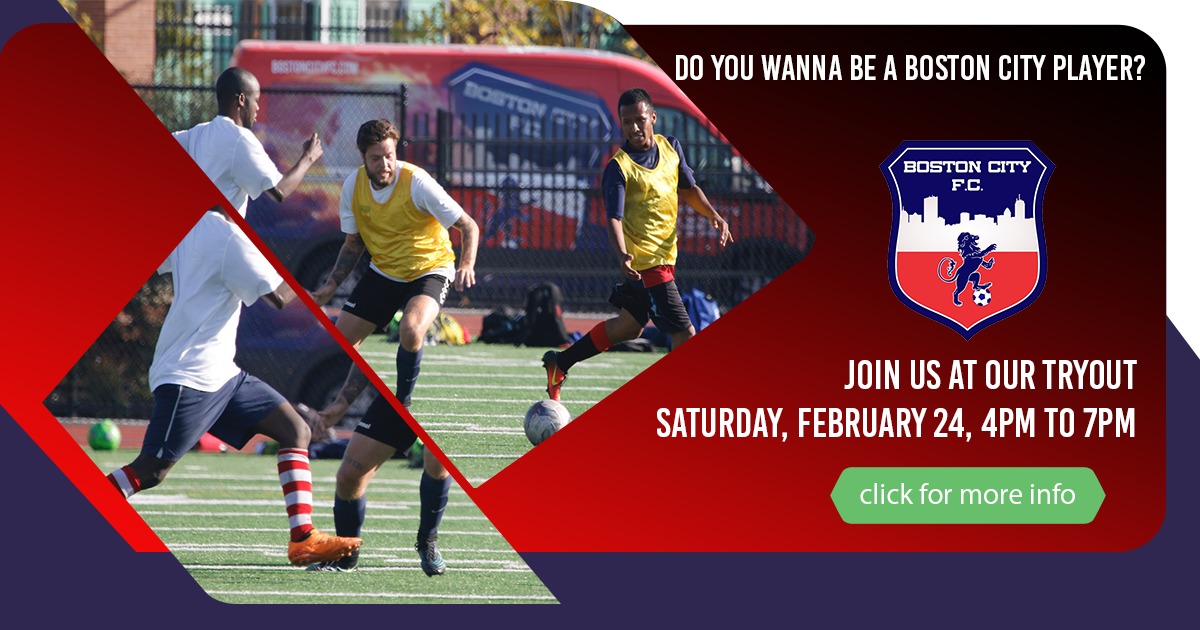 Boston City FC will hold open tryouts from 4pm to 7pm on Saturday, February 24 at The Fieldhouse in Sudbury, MA, when head coach Palhinha and his staff look to identify players who will have an opportunity to compete for a place on the team's 2018 National Premier Soccer League squad.

Trialists should arrive at The Fieldhouse (31 Union Ave, Sudbury, MA 01776) at least 30 minutes before the 4pm tryouts to complete a mandatory waiver form. All participants should wear cleats suitable for artificial turf and wear appropriate soccer attire. All tryouts participants must be aged 18 or older.

Players MUST complete the form at the following link and pay a fee of $100 to participate. There are limited places available and the tryout will be held indoors. http://www.bostoncityfc.com/tryouts

Last season's open tryouts identified several players who were selected for the 2017 NPSL squad, including right back / midfielder Michael Rincon, who was named to the NPSL All-Regional squad after a successful season, and Italian midfielder Luca Tarable.