Tickets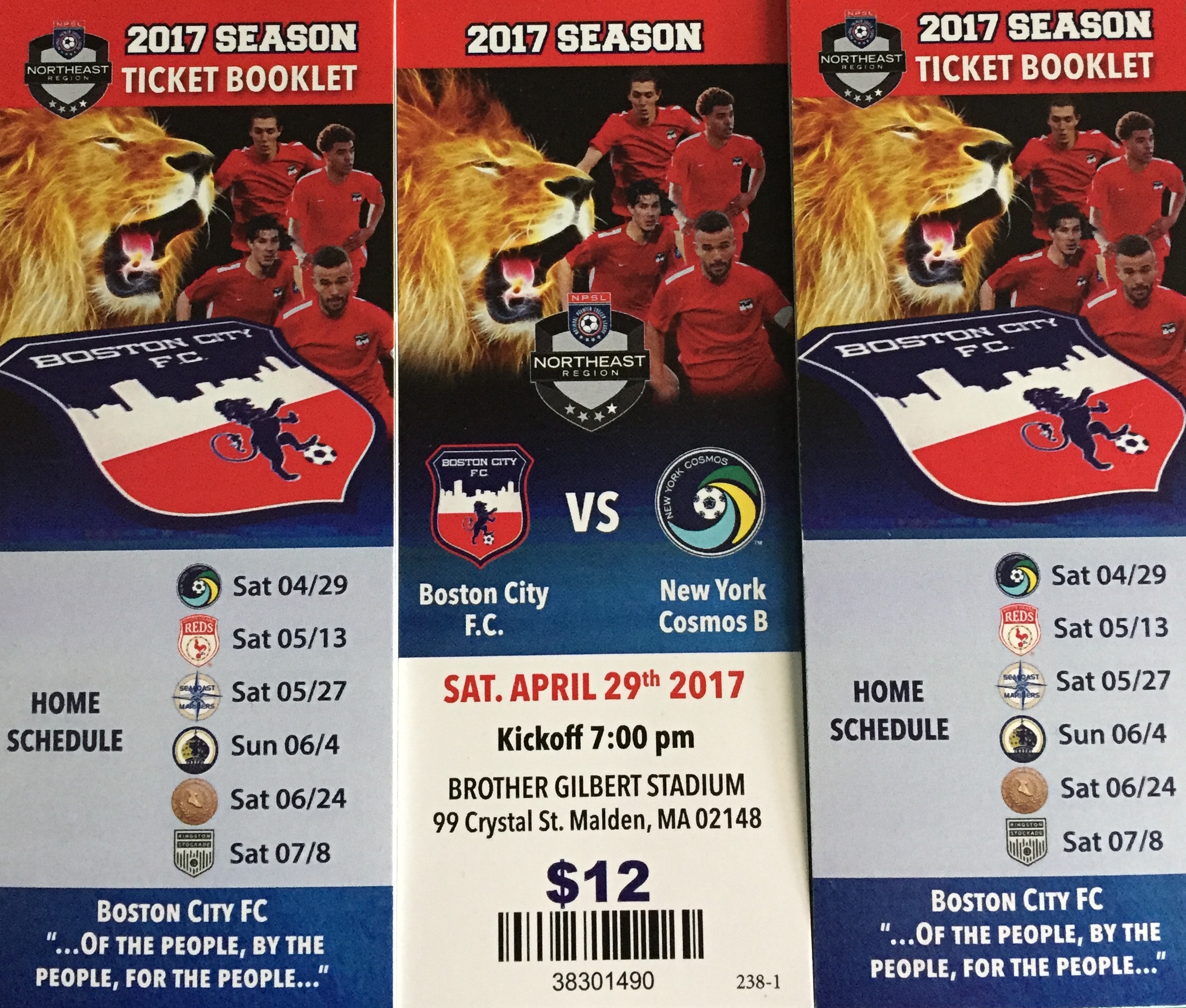 Boston City FC season tickets are available by clicking on this link.
Season ticket holders will have access to all regular season home matches and two additional Special Event Matches.
U.S. Open Cup single tickets for ednesday, May 17 vs. GPS Omens are available priced $15 at this link.
Boston F.C. Season Package - $60
Includes tickets to all 4 remaining regular season games and 2 special matches, including Wed May 17 US Open Cup vs GPS Omens
Boston City F.C. vs Seacoast United Mariners
Saturday, May 27, 2017 7:00PM
Boston City F.C. vs Hartford City FC
Sunday, June 4, 2017 6:00PM
Boston City F.C. vs New York Athletic Club
Saturday, June 24, 2017 7:00PM
Boston City F.C. vs Kingston Stockade FC
Saturday, July 8, 2017 7:00PM
Online purchases are subject to a booking charge.
"We have a fantastic fan base and want to reward their loyalty by again offering a saving on the price of admission to season ticket holders and by keeping prices at the same level as last season," said Boston City FC Managing Director Craig Tornberg. "We believe our season tickets represent great value for money and make our matches a competitive option when families are considering their leisure choices."
All home matches will again be played at Brother Gilbert Stadium at Malden Catholic High School, with the majority taking place on weekends.
For group ticket information, please contact: 617-513-0202 / Contact@BostonCityFC.com