U.S. Open Cup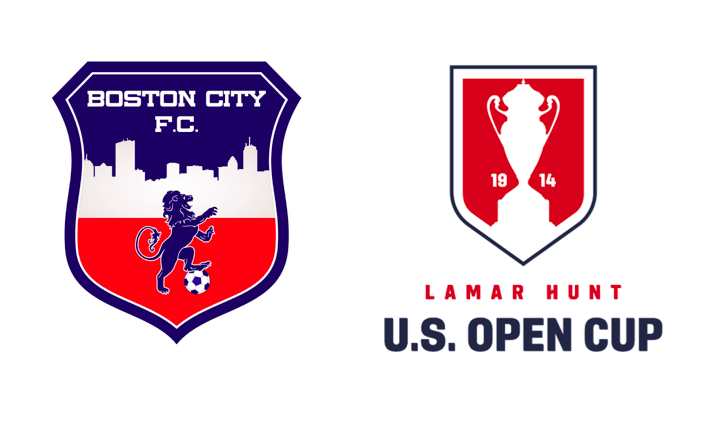 2017
First Round – Wednesday, May 10
Western Mass Pioneers vs. Boston City FC
Lusitano Stadium, Ludlow, MA, 7pm

Drew 2-2 / Won 5-4 on penalties
Recap
• Number of Games: 28
• Participants: 56 Open Division teams
• Competition: Teams will be paired geographically with the restriction that teams from the same qualifying pool (e.g. local qualifiers, PDL, NPSL) cannot be paired to play each other.
Second Round – Wednesday May 17
Boston City FC vs. GPS Omens
Harry Della Russo Stadium, Revere, MA, 7pm

Lost 1-2
Recap
• Number of Games: 26
• Participants: Winners of 28 First Round games are joined by 24 Division II clubs (6 from NASL, 18 from USL).
• Competition: At the time the First Round pairings are made, each Division II team will be matched geographically to a specific First Round pairing and be scheduled to play its winner. The remaining First Round matchups not paired with a Division II side will be paired geographically, with the winners playing each other to complete the round.
2016
Not eligible to enter as a first-year club.