Youth Training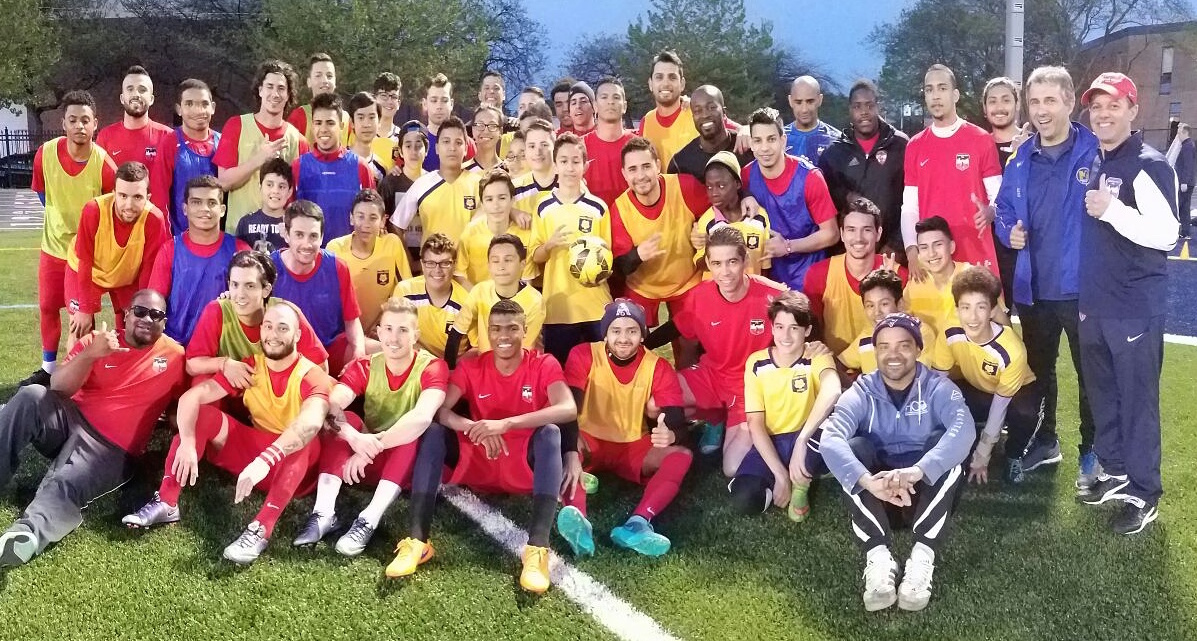 Boston City Soccer School training has moved outside for the spring and summer months onto Brother Gilbert Field at Malden Catholic High School.
Lions head coach Palhinha and assistant coach Tom Pashoarelli will lead the sessions, which are open to youngsters at Under 13 and Under 18 age groups. Two sessions are available per week on Mondays and Tuesdays, for a period of one month, for a monthly fee of $100.
The sessions will run from 6.30pm to 7.45pm for both age groups.
Participants should bring a ball, shin guards, a full water bottle, footware suitable for a turf field and a training uniform of their choice.
More more information please contact: tom@bostoncityfc.com
Palhinha led Boston City to the NPSL playoffs in the club's inaugural season. He made 16 appearances and scored 5 goals for the legendary Brazil national team having helped his club team São Paulo to two prestigious Copa Libertadores titles.
Tom recently returned from Barcelona where he completed his Master's Program at the prestigious MBP School of Coaches.